Essential Roof Maintenance for Commercial Properties in Louisiana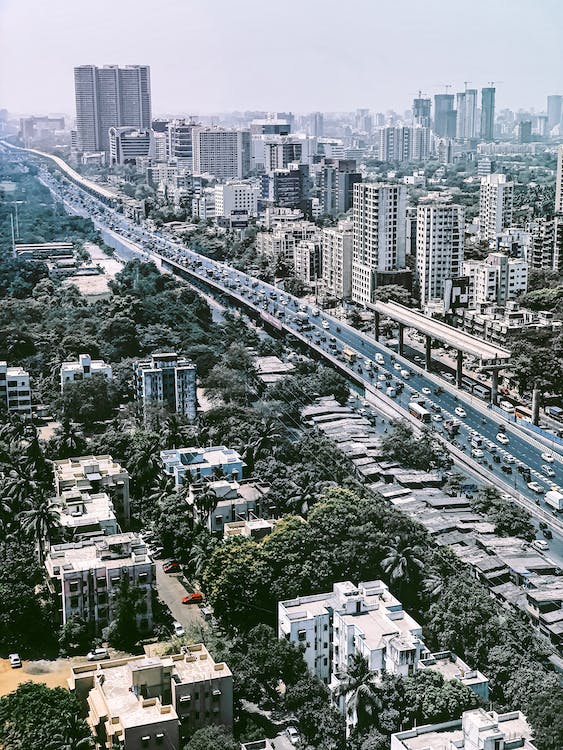 Essential Roof Maintenance for Commercial Properties in Louisiana
In the humid climate of Louisiana, maintaining commercial roofs is an often overlooked but crucial aspect of property management. With frequent rains and occasional severe weather events like hurricanes, the integrity of a commercial roof is key to protecting the building, its contents, and occupants. This blog post underscores the significance of regular roof maintenance, the important aspects to check for, recommended inspection frequency, and potential problems that might arise.
Why Roof Maintenance is Essential in Louisiana
Louisiana's unique climatic conditions pose a multitude of challenges to roofing systems. High humidity can result in moisture accumulation, while heavy rains and strong winds can cause immediate damage or worsen existing issues. Regular maintenance is not just about fixing problems – it's about preventing them too. A well-maintained roof:
1. Protects the Building Structure
Water leaks from a poorly maintained roof can seep into the building's structural components like beams and walls. Over time, this moisture can weaken these elements, causing them to rot or corrode. This can impact the structural integrity of the building, leading to potential safety risks and costly repairs.
2. Ensures Occupant Safety
A well-maintained roof prevents hazards like mold growth and ceiling collapses. Mold, often a result of persistent dampness, can lead to health problems for occupants, including respiratory issues. Regular roof inspections and maintenance can identify and rectify such issues before they pose significant health risks.
3. Saves Money in the Long Run
While regular roof maintenance involves an upfront cost, it can save money in the long run by preventing major damages that necessitate expensive repairs or even a total roof replacement. Early detection of minor issues like small leaks or missing shingles allows for quick, cost-effective repairs.
4. Maintains Property Value
A well-maintained roof is a strong selling point if you ever decide to lease or sell your property. Potential buyers or tenants will likely be more interested in a property with a sound, reliable roof, which helps maintain or increase its value.
Key Aspects to Check During Inspections
1. Surface Damage
The roof's surface is exposed to the elements and can suffer from various types of damage. Look for signs of wear and tear, such as cracks, blisters, and punctures. If these are left unattended, they could lead to leaks or structural weakness.
2. Drainage Systems
The drainage system, including gutters and downspouts, should be clear of debris to avoid water pooling on the roof. Over time, standing water can seep through the roofing material, causing damage and leaks.
3. Flashing and Sealant
Flashing and sealants are used to waterproof areas where the roof meets walls or other roofs and around roof protrusions like vents and chimneys. These should be intact and secure, with no signs of looseness, rust, or wear.
4. Signs of Water Damage
Water stains on the ceiling or walls, peeling paint, or mold growth may indicate a leak in the roof. An inspection should be conducted promptly to locate the source of the leak and repair it.
5. Structural Integrity
Regular inspections can also help identify any sagging or uneven areas on the roof, which could indicate structural issues. If left unattended, these could lead to significant problems, including roof collapse.
Potential Problems and Their Impact
1. Leaks
Leaks are the most common roofing issue. If not addressed promptly, they can cause extensive water damage to the building's interior, including walls, ceilings, and even electrical systems.
2. Mold and Mildew Growth
Persistent dampness from a leaking roof can lead to the growth of mold and mildew. Besides causing damage to the property, this can also lead to health problems for occupants, including allergies and respiratory issues.
3. Increased Energy Costs
A damaged roof can lead to poor insulation, resulting in higher energy costs. In the summer, cool air can escape, while in the winter, heat can leak out, forcing your heating and cooling systems to work harder.
4. Structural Damage
Constant neglect of roof maintenance can compromise the building's structural integrity. Prolonged exposure to moisture can weaken the building's foundations, leading to serious safety risks.
5. Pest Infestations
Openings in a poorly maintained roof can serve as entry points for pests like rodents and insects. Once inside, they can cause damage to the property and pose a nuisance to occupants.
Preventative Maintenance Tips
1. Regular Cleaning
Keeping the roof surface and drainage systems clear of debris like leaves and twigs can prevent water accumulation and prolong the life of your roof.
2. Timely Repairs
Addressing minor issues as soon as they're identified can prevent them from escalating into major problems. This includes fixing leaks, replacing damaged shingles, and ensuring flashings are secure.
3. Professional Inspections
Even with regular self-inspections, it's beneficial to have professional inspections conducted. Experienced roofers have the knowledge and skills to identify potential issues that may not be immediately apparent to the untrained eye.
4. Weatherproofing
Given Louisiana's harsh weather conditions, ensuring your roof is weatherproofed can prevent a lot of damage. This could involve applying a weatherproof coating or installing specific roofing materials designed to withstand extreme weather.
When selecting a roofing professional in Louisiana, consider their local experience, licenses and insurance, and reputation. Familiarity with Louisiana's climate and common roofing issues is crucial, and checking reviews and references can help gauge reliability and quality of work.
In Louisiana, the roof of a commercial property is its first line of defense against a challenging climate. Regular inspections and maintenance are not just recommendations; they are necessities. By staying proactive, property owners can ensure the longevity of their roof, safeguard their investment, and provide a safe environment for occupants. Remember, a small investment in roof maintenance can save significant costs and hassles in the long run.
Commercial Roofing baton rouge
Roofing companies lafayette la
Roofing contractors baton rouge
Roofing contractors in baton rouge
Essential Roof Maintenance for Commercial Properties in Louisiana In the humid climate of Louisiana, maintaining commercial roofs is an often overlooked but crucial aspect of property management. With frequent rains and occasional severe weather events like hurricanes, the integrity of a commercial roof is key to protecting the building, its contents, and occupants. This blog…
Recent Comments
No comments to show.